Sequoia Camping Trip, April 23-26, 2004
This was my first real trip with the RoadTrek. I crammed a lot of driving and camping into a 3 day weekend but had a great time doing so.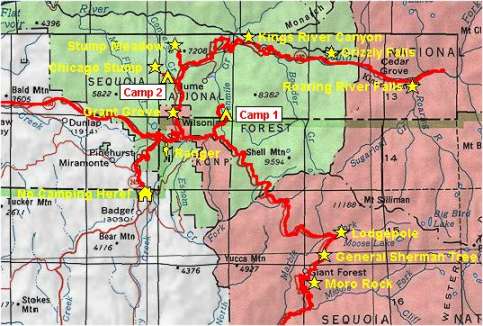 I drove up to the rest area at Gorman on a Thursday night (to avoid L.A. traffic), got up the next morning and entered Sequoia National Park from the south around 10:00 a.m. On Friday I did some sightseeing at Moro Rock, the General Sherman Tree and checked out the Lodgepole Campground. I decided not to camp there as there were about 10 campers scattered in the 100+ spaces and I wanted more privacy, so after hunting a NF Ranger down at the west exit of the National Park and getting a fire permit, I hunted down Camp1, a beautiful meadow on Tenmile Creek, south of Hume Lake, just outside of the National Park, on National Forest Service land.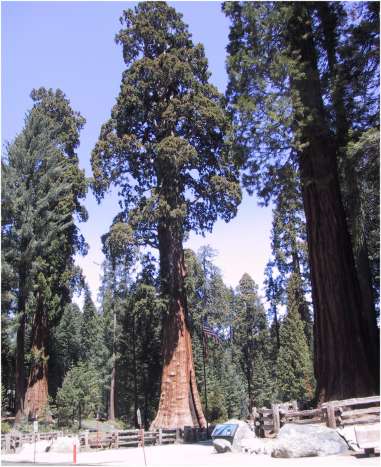 The second day I did more sightseeing. The day started with a short hike up the Tenmile Creek meadow and back, then drove down into the King Canyon to the end of the River Valley, stopping at Grizzly and Roaring River Falls. Then I drove back up out of the canyon and visited beautiful but sad Stump Meadow. As the afternoon wore on, I checked out virtuually every road the Van could navigate. I ended up chosing Camp2 as a good spot for Saturday Night on the Hoist Ridge, not 5 miles from the National Park and the world famous Grant Grove.
The third day I did more sightseeing, with a little hike to Chicago Stump and around the meadow there, then a quick drive over to Grant Grove, seeing the General Grant Tree and visiting the Ranger Station. I thought I would try another camping spot, so I left the park to the west and south. I went as far south as Pinehurst, realizing as I was going that we were on more and more private property. So after about 40 miles of extra driving,Iwe turned back, rentered the park, exited it on the north side and and camped again (Sunday night) at Camp2 on National Forest Service Land.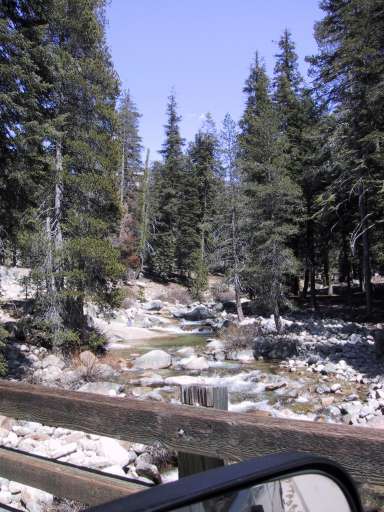 On Monday morning I got up and drove pretty much straight home. It probably took about 7 hours from door to door and the timing (on the way back) is just right to put you thru L.A. before the 5:00 rush hour. So I arrived on Monday in good shape, feeling nothing but joy from the wonderful trip.