The Buddha Pests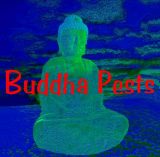 I recorded (most of) these songs with the The Buddha Pests, consisting of Paul and Andy Via Cava, Pat Kingsland, Mike Perrone, and Steve Schulman back in 92-93 on my Tascam 880 recorder. Boots was recorded way back in the 80's in a studio.
One of the best songs on the CD is Paul's original, Runaway Train which we just whipped out one night!
Run Through the Jungle is also one of my favorites on this CD.