My good friend Bailey had a timeshare condominium at the Winter Park resort in Winter Park Colorado for Christmas 1996, so we and her two kids Katie and Billy made our way there for a week of skiing and holiday fanfare.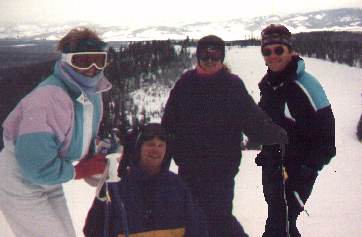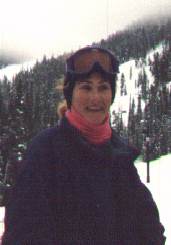 The trip on the way out was a little bit of a nightmare. We flew from San Diego to Reno, then Reno to Denver where we rented a car and drove to Winter Park. We were supposed to arrive in Denver in the afternoon, but due to a 12 hour layover in the Reno Airport (which I have grown to hate), we arrived in Denver in the wee hours of the morning. Deciding to press on thru, I drove up thru a pretty consistent snow fall on icy roads. The funny part was when we finally arrived, bone tired, we were supposed to meet Billy and Katie who had arrived earlier in the day, but the resort lost our reservation, and mispelled Katie's name so that they couldn't find our room! .... We were just about to jump down someones throat when they figured it all out and we found our condo.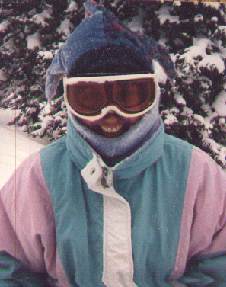 The condo was absolutely lovely with a loft and master bedroom ... lots of room. We brought a bunch of Christmas decorations and did the room up nicely. Then we proceded to ski the week away. We skied Mary Jane and Winter Park, sometimes everyone doing their own thing, othertimes as a group. It was a blast.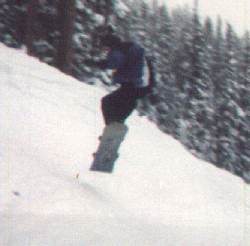 Here's a pic of Billy catching some air on his snowboard. He had a really cool adventure doing a long midnight ski during a full moon.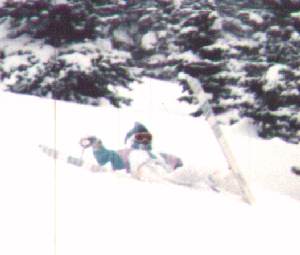 Bailey giving me yet another lesson in skiing. I'll be forever indebted to her patience and kindness on the slopes. I skied my first black diamond, and was kinda proud of that even if it wasnt as extreme as her show-off move here!