Opening Day at San Diego Petco Park
I attended the opening of Petco Park, the new home of the San Diego Padres, on March 13, 2004.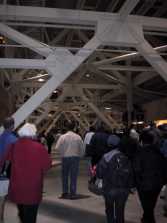 Actually it wasn't the Padre's Opening Day, it was the San Diego State Aztecs Invitational, which was held during the week before the pro teams start their season.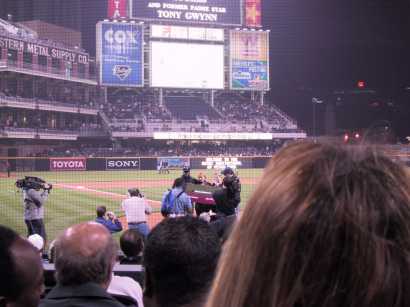 Tony Gwinn, now the coach of the Aztecs, will always remain a hero in the eyes of San Diego baseball fans. Here he recieves a check for $1M from Padres club owner John Moores for the San Diego State baseball program.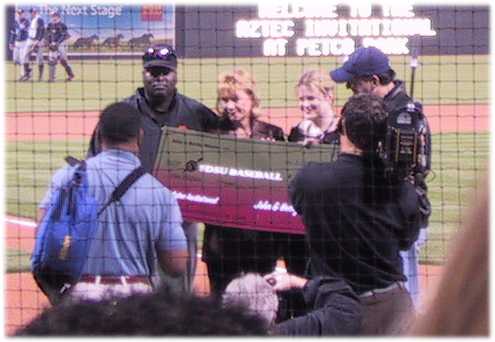 I had a really great seat, right behind home plate and spent the whole day exploring the stadium and watching a couple of college baseball games.