Mazatlan, Mexico, November 1996
For my solo vacation of 1996, I chose to go to Mazatlan, Mexico. As usual, I waited until the last minute to plan a vacation, but even so, the rates from San Diego were great. I chose the Pueblo Bonito hotel (pictured above) for my stay.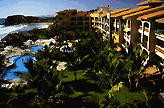 The Pueblo Bonito was a wonderfully tropical hotel. Out of my window was a beautifully maintained garden, complete with pink flamingos and a view of the pool and ocean.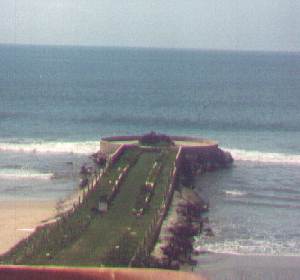 I describe the trip as a 6 day hangover interspersed with with bouts of drunkeness. Senor Frogs got the best of me (twice!) and I had fun at Valentino's disco a couple of nights. During the day, I spent a lot of my time swimming and body surfing in the ocean. Although the waves were small, they were still big enough to ride, and that helped with the hangover.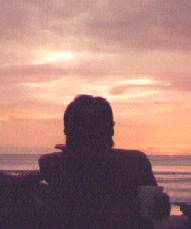 The sunsets were beautiful too. There was great dining. I had a complete lobster dinner one night (a full pound and a half of good lobster) for about $12.00. My only regret was that I went during the off season and there weren't many people (read: single women) at the resort. Next time I would consider staying at El Cid, which seemed to have more people.
In any event however, I still had a very good time and would recommend the Peublo Bonito, particularly for couples and honeymooners.