Hedonism - Negril, Jamaica, June 2001 - Page 1
In June of 2001, I had an opportunity to fly down to Jamaica and stay at Hedonism for a week, where I met up with my good friends Chris and Liz. The vacation also coincided with my 43'd birthday.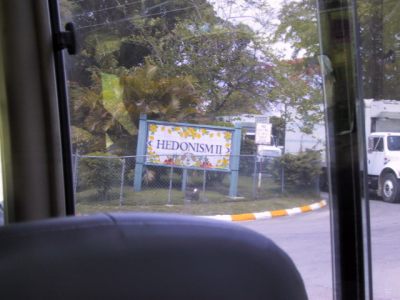 I just can't say enough about Hedonism. The place is sooo lovely. Here's a couple of pics of the grounds.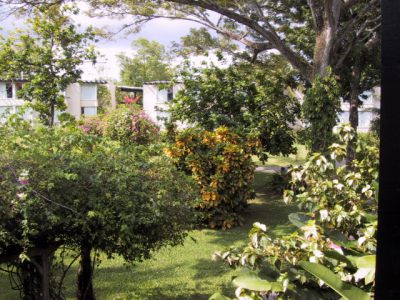 Above is a look onto one of the gardens from one of the many walkways. Below is the view out of my 2nd story beachside room.