Christmas 1999 - Tucson, AZ
We chose Fran's House in Tucson for this year's Christmas gathering. Pat Kingsland joined us along with Daniel and Laura and a bunch of Fran and Daniel's friends.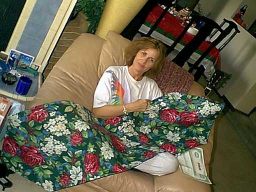 Lots of presents were exchanged. I know everyone had a really good time.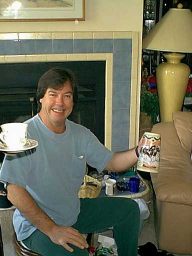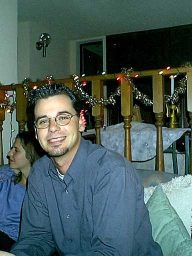 Fran threw a Christmas eve party, featuring a Yankee Swap, and some fine food and drink. Pat and I kicked in and jammed a little bit, providing some live music.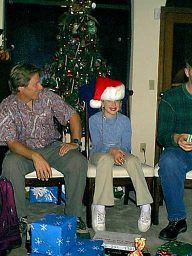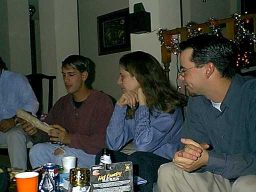 Me clowing around.