Christmas 1997 - San Diego, CA
Had a wonderful time at Christmas in 1997. Fran came down from Flagstaff and Daniel was visiting from Bullhead city, Paul and Pat joined in a truly inviting christmas feast. Here's a pic of me with my dreadlock hat. The xmas tree is laden with gifts. Notice the half empty bottle of whiskey on the table.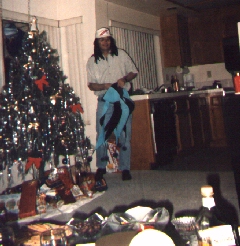 Fran, Dan, and Boots .... content against winter.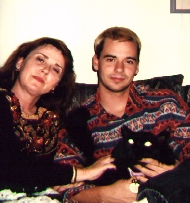 Daniel,the light wizard making Merry.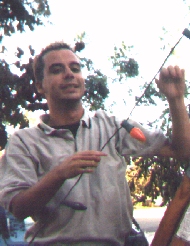 Me and Pat Kingsland tilting a few at Pal Joey's round then.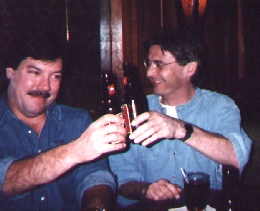 Paul SCORES in the Yankee swap .... he got the string, the drumsticks, AND the socks!!!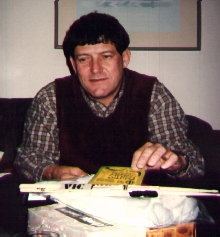 Overall it was a wonderful time. Fran cooked a great Prime Roast and we ate, drank, and made music throughout the day. mmmmm mmmmmm mmmmm .....