Rhapsody's Coming Out Party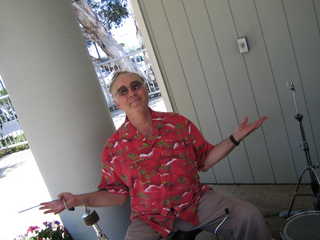 After all the work we had been doing, and the initial Sea Trial, we felt it was time to have our Boat Warming Party. So we booked the Pavillion at Sunroad Marina and invited all our friends to come out. I didn't take many pictures, so you can't really tell how many people were there, or how much fun we had from the pictures alone, but trust me when I say we had a good time and there were quite a few folks there.
C.J. Hutchins and Dave Martin came out and we played a set of great Rock and Roll as the C.J. Hutchins Trio, which was filmed in Hi-Def by professional videographer Steve Laub. People were really digging it, especially when CJ played several Jimi Hendrix tunes. Pat Kingsland got to sit in on drums for a tune or two.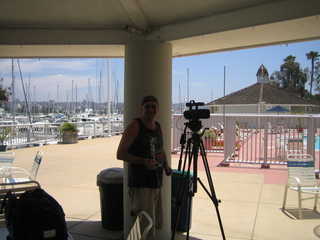 Meanwhile, we cooked up ALL of the 3 dozen Hamburgers and 4 dozen Hot Dogs we had brought, along with bowls of Potato Salad, bags of chips and so on. Fortunately, Mark Johnston was on the scene to help with the cooking as we ended up feeding more than 20 people from the Marina throughout the afternoon.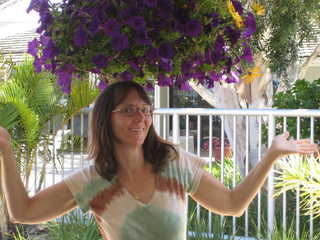 Then Forgotten Space featuring myself, Don Musial and Virginia West took over and provided music thru the afternoon and early evening. Special thanks to Dave for doing the drum work throughout the day. Mark Johnston joined us on fiddle for a tune or two, and we even got one of the marina residents, Sandy, up on stage to sing "Hotel California".
Special friends Steve Dexter, Steve Whittlesy, Ron Artigues, and our neighbor Dave and his family, as well many other friends from all showed up to add to the day. In between sets and burgers, we hosted tours of the boat. We kept the party going until about 8:00 at night when we finally ran out of beer and the party wound down.